Profile

Free Account
Created on 2013-03-03 02:21:18 (#1978154), last updated 2014-05-31 (172 weeks ago)
92 comments received, 362 comments posted
7 Journal Entries, 4 Tags, 0 Memories, 14 Icons

About

Mini Bio
WIP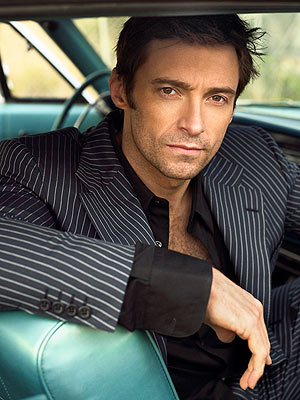 Russell Windsor (alias) he doesn't tell people his real name. codename: Prince John
British born grifter and thief. Russell is an OC made in particular for the Sherwood Grimm Unit.
Real Name: Russell Stewart aka Russell Windsor (PB: Hugh Jackman)
Codename: Prince John
Age: 44
Unit & Position: Sherwood. Infiltrator and back up enforcer.
Backstory: Russell was born in 1968 into a life of wealth and privilege as a cousin of Britain's royal family. In 1978, when he was ten years old, his family was in a plane crash of which he was the only survivor. He spent six months in hospital recovering from a back injury. The rigorous physical therapy got him interested in body building. After he was released from hospital, he was taken in by his maternal uncle Brigadier General Richard Wallace and his wife, Martha.
He did well in school, particularly in track and field, history, and languages. He didn't make friends easily and always felt like an outsider. His adoptive father didn't encourage him to join the military, but was quite proud when he joined the army after he graduated from school the age of eighteen in 1986. His exemplary service in the Gulf War brought him to the attention of the SIS. He was recruited to MI6 from the Regular Army in 1992. He retired in 2007 after 15 years. He wanted to do something else with his life, but discovered that he was bored. He missed the excitement of the spy game.
A former colleague from MI6 brought him in on a high stakes con and he was hooked. Especially since he discovered that his skills as a spy could be put to much more profitable use as a grifter. He found he was very good at it, having lied for a living for a little more than fifteen years.
Personality: Russell is definitely a type A personality. Driven, competitive, and organized. He's intelligent, not genius level, but very clever. Because of his muscular build, people tend to underestimate him and think of him as a thug. He takes advantage of it. He's good at thinking on his feet. He can be utterly charming and has a movie star smile that he uses to it's fullest advantage. He's handsome and he knows it. His personality leans slightly toward Narcissism. When all else fails, however, he is not opposed to using violence. His main motivation is money.
He is currently in a relationship with Dr. Eve Carrow. And there is an alternate version of Russ where he is a werewolf.
Muse and mun are 18+.
I do not own Hugh Jackman, just borrowing his likeness for my own nefarious role playing purposes!

Connect
Sirensong4213

People
[View Entries]

Communities
[View entries]

Member Of (9):

Subscriptions (9):

Administrator Of (0)

Feeds
[View Entries]

Subscriptions (0)

Linking
To link to this user, copy this code:
On Dreamwidth:
Elsewhere: